FRANCO AMATORI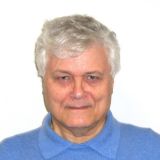 Full Professor
Department of Policy Analysis and Public Management


Biographical note
Born December 8th, 1948. Degree in Political Science from the Università di Firenze. Individual Study Program, Harvard Business School.

Academic CV
Full professor of Economic History. Currently Head of the Institute of Economic History. President of ASSI (Italian Association of Business Historians). Past president of the European Business History Association. President of the Scientific Committee of ICSIM (Istituto per la Cultura e la Storia d'Impresa "Franco Momigliano"). Honorary Member of the American Historical Association. Member of the editorial advisory board of the Business History Review, of the editorial board of Enterprise and Society and of Business History. Member of the advisory board of the Business History Conference. Editor of Annali di storia dell'impresa. Co-editor of "Comparative Perspectives in Business History", a series of volumes from Cambridge University Press.

Research areas

Selected publications
Proprietà e direzione. La Rinascente, 1917-1969, Milan, 1989 (the history of the most important Italian department store); Impresa e mercato. Lancia, 1906-1969, Bologna, 1996 (the history of the famous Italian automobile company); co-editor of Montecatini. Capitoli di storia di una grande impresa in Italia, 1888-1986, Bologna, 1990 (the history of the Italian most important chemical company); Gli uomini del Professore. Strategia, organizzazioni, management alla Fiat fra anni Venti e anni Sessanta, in C. Annibaldi and G. Berta (ed.), Grande impresa e sviluppo italiano. Studi per i cento anni della Fiat, Bologna, 1999 (a history of Fiat management); co-author with Andrea Colli of Impresa e industria in Italia dallUnità ad oggi, Venice, 1999 (a synthesis of Italian business history); European Business: New Strategies, Old Structures, in Foreign Policy, Summer 1999; co-editor of Lindustria, Turin, 1999 (contributed a long essay on Italian big business); co-editor, with A.D. Chandler and T. Hikino of Big business and the wealth of nations, New York-Cambridge 1997 (for this volume he contributed the essay Italy: The tormented rise of organizational capabilities between government and families).; co-editor with G. Jones of Business history around the world, New-York Cambridge 2003 (for this volume, together with Giorgio Bigatti, he contributed the essay Business history in Italy at the turn of the century).