GIUSEPPE AIROLDI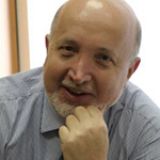 Senior Professor
Department of Management and Technology

Biographical note
Born October 11th, 1945. Degree in Economics from Università Bocconi. Received ITP from the Harvard Business School.
Academic CV
Full professor of Business Administration. Faculty member of SDA Bocconi and of the MIP Politecnico di Milano. He has been Head of the Department of Management. Previously taught at the Universities of Siena and Venezia and at the Politecnico di Milano. From 1994 to 2000 he was Vice-Rector for teaching at Università Bocconi. Since 2005 he has been President of the Universit Bocconi evaluation unit.
Research areas
General business theory, with special attention to the institutional order and structures of corporate governance. Company organization and, in particular, the planning of organizational structures and operating systems.
Publications
SELECTED PUBLICATIONS
I sistemi operativi, 1979; Materiali per una teoria organizzativa d'impresa (with D. Nacamulli), 1979; Le funzioni organizzative d'impresa (with M. Decastri), 1983; Economia aziendale (with V. Coda and G. Brunetti), 1994; Proprietà e governo delle aziende italiane (with F. Amatori and G Invernizzi), 1995; Corporate Governance (with G. Forestieri), Etas Libri, 1998; Piani di stock option. Progettare la retribuzione dei top manager (with A. Zattoni), 2001; Lo sviluppo imprenditoriale delle economie locali (with A. Zattoni), 2002; Corso di Economia Aziendale (with V. Coda and G. Brunetti), 2005.