CEDRIC GUTIERREZ MORENO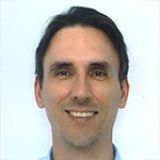 Assistant Professor
Department of Management and Technology

Courses a.y. 2019/2020
20659
DATA ANALYSIS FOR MANAGERIAL DECISION MAKING
30060
ECONOMIA AZIENDALE E GESTIONE DELLE IMPRESE / MANAGEMENT
40399

TECHNOLOGY AND INNOVATION MANAGEMENT - ADVANCED I
Biographical note
PhD in Strategy and Management from HEC Paris. Master of Business Administration from EM Lyon Business School. MS in Electrical Engineering from INSA Lyon.
Academic CV
Assistant Professor in the Department of Management and Technology at Bocconi University. His research interests are situated at the intersection of behavioral decision making, entrepreneurship and strategy. In particular, he examines how behavioral mechanisms and cognitive biases influence entrepreneurs and managers' willingness to take risk. His first research investigates the role of overconfidence and time preferences on the decision to start a new venture. His second research stream links behavioral mechanisms and cognitive biases to organizational design choices. Empirically, he uses methodologies and models from experimental economics and decision sciences. His research is forthcoming in the Journal of Risk and Uncertainty and Strategic Organization, and has been recognized by the 2016 Best Empirical Paper Award of the Entrepreneurship Division at the Academy of Management.
Research areas
Entrepreneurial/Managerial decision-making; Market entry; Organizational design; Experimental methods; Overconfidence; Time preference; Decision under uncertainty.
Publications
SELECTED PUBLICATIONS
"The Impact of Overconfidence and Ambiguity attitude on market entry.", Organization Science, forthcoming (with Thomas Åstebro and Tomasz Obloj).
"Under a Magnifying Glass: On the Use of Experiments in Strategy Research.", Strategic Organization, forthcoming (with Giada Di Stefano). Link to the paper: https://papers.ssrn.com/sol3/papers.cfm?abstract_id=3246861
"Temporal Discounting of Gains and Losses of Time: An Experimental Investigation.", Journal of Risk and Uncertainty, forthcoming (with Mohammed Abdellaoui and Emmanuel Kemel). Link to the paper: https://rdcu.be/7GT0