XING KELLY CHEN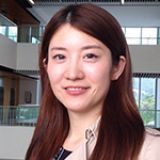 Assistant Professor
Department of Management and Technology

Courses a.y. 2017/2018
Biographical note
PhD in Management from The Chinese University of Hong Kong and Bachelor of Business Administration from Zhejiang University.
Academic CV
Assistant Professor in the Department of Management and Technology at Bocconi University. Her research seeks to explain the diversity and evolution of corporate governance systems across institutional contexts, and to explore context-specific governance mechanisms in emerging markets
Research areas
Corporate Governance, International Business, Strategy in Emerging Economies
Selected publications
Sentimental drivers of social entrepreneurship: A study of China's Guangcai (Glorious) Program (with Daphne W. Yiu, William P. Wan, Frank W. NG, and Jun Su). Management and Organization Review, 10.1(2014): 55–80.
Corporate governance in business groups (with Daphne W. Yiu and Xu Yuehua). In Wright, M., Siegel, D. S., Keasey, K., & Filatotchev, I. (Eds.), the Oxford Handbook of Corporate Governance. Oxford, UK, and New York: Oxford University Press, (2013): 465-488.