CHRISTIANE BODE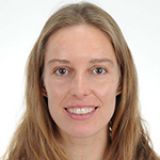 Assistant Professor
Department of Management and Technology

Biographical note
BA in Economics and Psychology from New York University (NYU), MSc in International Relations from the London School of Economics (LSE) and PhD in Strategy from INSEAD.
Academic CV
My research focuses on the micro-processes underlying the corporate social engagement of firms. Two broad questions shape my research agenda. First I seek to answer how employees acting as entrepreneurs drive the corporate social engagement of firms and second, I analyze how firms can use the preferences of employees to create a strategic link between such engagement and firm performance. In line with these research interest, I have also developed several teaching cases which have been granted awards by the European Foundation for Management Development (EFMD) and the OIKOS foundation.
Research areas
Corporate Social Engagement, Strategic Human Capital, Corporate (Social) Entrepreneurship
Publications
SELECTED PUBLICATIONS
Bode, C., Singh, J. & Rogan, M. 2015. Corporate Social Initiatives and Employee Retention (Organization Science, 26(6), 1702-1720).
Bode, C. & Singh, J. 2018. Taking a Hit to Save the World: Employee Participation in a Corporate Social Initiative (Strategic Management Journal, 39(4), 1003-1030)
Bode, C., Rogan, M., & Singh, J. 2018. Up to No Good? Gender, Social Impact Work and Employee Promotions (R&R Administrative Science Quarterly)
Bode, C. & Singh, J. 2018. Employee Engagement through Corporate Social Initiatives: An Intrapreneurship Perspective (working paper)-mentioned in the Stanford Social Innovation Review research section (summer 2018)
(https://ssir.org/articles/entry/bottom_up_corporate_social_responsibility)
Bode, C. & Gatignon, A. 2018. Antecedents and Consequences of Cross-Sector Partnerships in the Wake of the Indian CSR law (working paper)