NILANJANA DUTT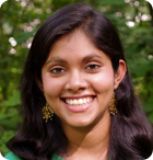 Assistant Professor
Department of Management and Technology


Courses a.y. 2016/2017
20160
CORPORATE STRATEGY
30012
STRATEGIA COMPETITIVA / BUSINESS STRATEGY

Biographical note
I am an Assistant Professor of Strategy at Bocconi University's Department of Management and Technology.
My research primarily focuses on understanding patterns of firm evolution triggered by search activities that firms use to solve problems. I examine these activities across multiple contexts – renewable electricity, pharmaceuticals, and waste generation – with special emphasis on contexts of environmental significance.
In a more recent secondary stream of research, I explore phenomena that capture nascent entrepreneurial activities – both in emerging and developed markets.
My research across both streams has been published in Strategic Management Journal, Management Science, and Academy of Management Journal. I also contribute to Footnote about my research, and serve on the editorial board of Strategic Management Journal.
My research has been recognized by a Bocconi Research Award (2014), and a Bocconi Research Grant for €10,000 (2015).

Academic CV
Assistant Professor of Strategy in Department of Management and Technology.

Research areas
Evolutionary Theory, Environmental Strategy, Entrepreneurship in Emerging Markets.

Selected publications