SILVIO PETRICONI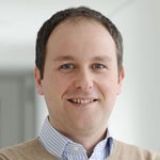 Assistant Professor
Department of Finance

Courses a.y. 2019/2020
Biographical note
Silvio Petriconi is an economist who is specialized in banking and macro financial theory. His primary research interests include credit cycles, rational bubbles, contagion and financial networks.
In his recent work, he has shown that informational frictions (in particular, free-riding on loan offers) can create inefficient boom-bust cycles in credit.
Academic CV
Silvio Petriconi holds a PhD in economics (cum laude) and a M.Res in economics from Universitat Pompeu Fabra in Barcelona. Prior to his doctoral studies in economics, he also obtained a M.Sc. in physics from Michigan State University, and a Diploma in physics from Universitaet Leipzig, Germany.
Research areas
Credit cycles, leverage, asset price bubbles, financial networks, contagion
Publications