JOACHIM MARIA JOHANNA PEIJNENBURG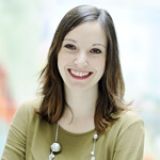 Assistant Professor
Department of Finance


Courses a.y. 2016/2017

Biographical note
I am an Assistant Professor in Finance at Bocconi University in Italy, and I hold a Ph.D. in Econometrics from Tilburg University in The Netherlands. My research focusses on optimal savings an investment decisions over the life cycle. Furhtermore, I conduct surveys where I explore the determinants of household decision making.

Academic CV
Bocconi University, Assistant Professor in Finance, September 2011 - present
The University of Melbourne, visiting scholar, February - March 2013
The Wharton School of the University of Pennsylvania, visiting scholar, 2012

Research areas
Primary field: household finance.
Secondary fields: public economics, pension economics, and behavioral finance.

Selected publications
Dimmock, S., R. Kouwenberg, O. Mitchell, and K. Peijnenburg (2015) Ambiguity Aversion and Household Portfolio Choice Puzzles: Empirical Evidence. forthcoming Journal of Financial Economics.
Peijnenburg. K., T. Nijman, and B. Werker (2015) Health Cost Risk: A Potential Solution to the Annuity Puzzle, forthcoming The Economic Journal.
Dimmock, S., R. Kouwenberg, O. Mitchell, and K. Peijnenburg (2015) Estimating Ambiguity Preferences and Perceptions in Multiple Prior Models: Evidence from the Field. forthcoming Journal of Risk and Uncertainty.