VIKTAR FEDASEYEU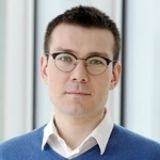 Assistant Professor
Department of Finance


Courses a.y. 2016/2017
30006
SISTEMA FINANZIARIO / FINANCIAL MARKETS AND INSTITUTIONS
30367
FINANCE (MODULE I) - FINANCIAL MARKETS AND INSTITUTIONS
40214

FINANCE 1

Biographical note
Viktar specializes in household finance and corporate finance. He is currently doing research on contract enforcement in consumer credit market, on corporate boards and director compensation.

Academic CV
Viktar has a PhD in Finance from Boston College. In addition to his appointment as an assistant professor in the finance department at Bocconi, Viktar is also a visiting scholar at the Payment Cards Center at Federal Reserve Bank of Philadelphia.

Research areas
Household finance, consumer credit markets, boards of directors, corporate governance.

Selected publications