CARMELO CENNAMO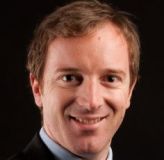 Adjunct Professor
Department of Management and Technology

Biographical note
Born in Centola (SA) on the 29th od December, 1979. Degree in Economics and Law from Bocconi Univeristy, where he also obtained in 2004 the Master of Science in Economics. He holds a PhD in Strategic Management (granted in 2010) from IE Business School, Madrid. Before joinying the Bocconi's faculty, he has been Visting Research Fellow at Harvard University in 2009.
Academic CV
Assistant Professor of Strategy & Entrepreneurship. Responsible for the course "Entrepreneurship & Business Planning" taught at the International Master in Management, he also cooperates with the Bocconi's startup incubator "SpeedMIup". He is also part of the management team of the GOLDEN for sustainability global research project, where he is responsible of the global observatory on enterprise sustainability.
Research areas
Competitive Strategy with particular focus on: Platform-led Innovation ecosystems; Platform Markets Evolution and Convergence; Stakeholders Management, and Innovation Orchestration.
Publications
SELECTED PUBLICATIONS
Platform Competition: Strategic Tradeoffs in Platform Markets, con Santaló J., Strategic Management Journal, vol. 34: 1331-1350

Preserving SocioEmotional Wealth in Family Firms: Asset or Liability? The Moderating Role of Business Context, con L. Naldi, G. Corbetta, L. Gomez-Mejia. (2013) Entrepreneurship Theory & Practice, vol. 37: 1341-1360.

Beyond What and Why: Understanding Organizational Evolution Towards Sustainable Enterprise Models, con M. Zollo, K. Neumann. (2013) Organization & Environment, (forthcoming).

Socio-Emotional Wealth and Proactive Stakeholder Engagement: Why Family-Controlled Firms Care More About Their Stakeholders, con Berrone P., Cruz C., Gomez-Mejia L.. Entrepreneurship Theory & Practice, 2012, volume 36(6), 1153-1173

Does Stakeholder Management have a dark side? con Berrone P., Gomez-Mejia L., Journal of Business Ethics, 2008, vol. 89: 491-507