PAOLO MARIA MOTTURA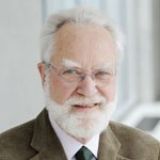 Contract Professor Senior
Department of Finance

Biographical note
Born August 23rd, 1942. Degree in Economics from Università Bocconi.
Academic CV
Full Professor of Financial Markets and Intermediaries at Università Bocconi. Director of CAREFIN- Centre for Applied Research in Finance - Università Bocconi. Member of Finance Dept. Executive Council. Member of Finance Dept. Executice Council. Senior Professor in the Banking and Insurance Division of SDA Bocconi School of Management.
Member of the scientific committee of the journal "Economia & Management" and "Banca e Mercati di Bancaria Editrice", member of the Editorial Board of the Journal of Financial Regulation and Compliance and of Advisory Board di Bancaria e degli Editorial Boards of Savings and Development, African Review of Money, Finance and Banking and Journal of Bank Regulation and Compliance. Director of committee for application of Ethical Code - Assofin.
He has carried out teaching and research activities at the Universities of Pavia, Urbino-Ancona, and Parma. Collaboration with the Centre de Formation Continue of the Haute Ecole Commerciale of Paris (HEC), the Institut für Bankwirtschaft of the University of St. Gallen, the Norwegian School of Economics and Business Administration (Bergen) and the University of Nottingham, Institute for Financial Studies.
Financial advisor for banks, small and medium concerns, international organisations (ONU, FAO, European Economic Commission).
Research areas
Research activity: to manage Financial Intermediaries, focusing on strategy and organisation in different contexts: change, innovation, diversification and crisis.
Selected publications
Tendenze nuove dell'intermedia­zione finanziaria: analisi dei rapporti fra intermediari e risparmiatori, in Atti del Convegno in memoria di Giordano Dell'Amore su Tendenze nuove dell'intermediazione finanziaria, CARIPLO - Università L. Bocconi, 8-9 gen­naio 1991; Gestione finanziaria e gestione integrata dell'at­tivo e del passivo nelle aziende di credito, in P.L. Fabrizi (a cura di), La gestione integrata dell'attivo e del passivo, Ed. Giuffrè, Milano, 1991; Imprenditorialità e managerialità nelle aziende di credito pubbliche, in Atti del Convegno AIDEA, settembre 1991, Palermo, Ed. CLUEB, Bologna e in Economia & Management, n. 1, 1992; Evoluzione della banca verso forme innova­tive di intermediazione finanziaria: la diversificazione, Università L. Boc­coni, Milano 1992; Aspetti aziendali e organizzativi dei gruppi creditizi, Banca Impresa e Società, 1992; Gruppo creditizio, banca universale e mercato: verso un cambiamento del rapporto intermediari-mercati?, Economia e Credito, n. 3/4, 1994; Le banche, la concorrenza, l'information technology, Economia & Management, n. 1, 1994; Il sistema bancario italiano: linee fondamentali di evoluzione dal 1945 al 1994, Banca Impresa e Società, agosto 1994; La transizione della banca da un sistema amministrato al mercato competitivo, Finanza Marketing e Produzione, n. 1, 1996; Elementi per una teoria della diversificazione delle banche, Egea, Milano, 1996; Gli strumenti e i servizi finanziari, (con P.L. Fabrizi e G. Forestieri), Egea, Milano, 2003; Banche. Strategie, organizzazione e concentrazioni, Egea, Milano, 2007; Crisi sub-prime e linnovazione finanziaria, Bancaria, n. 2.2008; La Northern Rock e la sua crisi di liquidità: un caso di gestione del passivo, Bancaria, n. 8.2008; Crisi bancarie: un problema di governance ?, Bancaria n. 12.2008; Gestione del passivo e liquidità bancaria: fra memoria e apprendimento, in Banca, Sistemi e Modelli - Saggi in onore di Tancredi Bianchi, Volume 1, Bancaria Editrice, Roma, 2009; Il sistema finanziario (con G. Forestieri), Egea, Milano, 2009; Economia e gestione della banca e dell'assicurazione (con S. Paci), Egea, Milano, 2009; Lo strano caso di Northern Rock, banca Impresa e Societa, n. 1 -2010, Per una ri-regolamentazione efficace (to be about to be published).